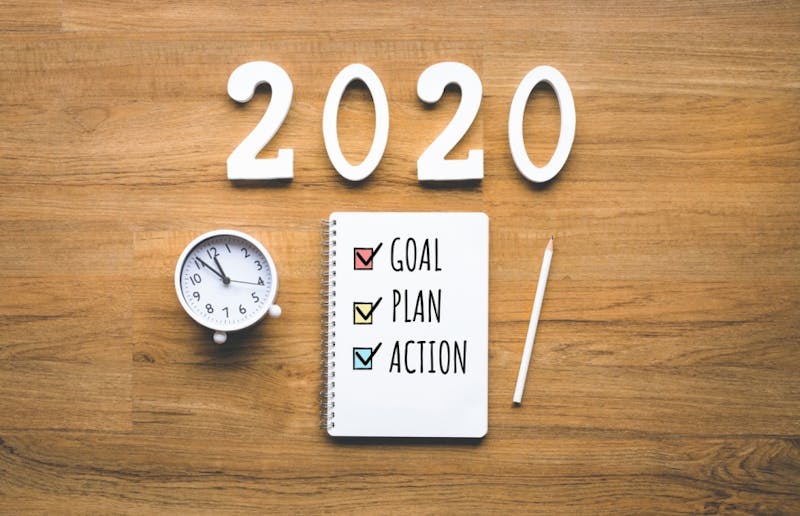 Are you planning to have weight loss surgery in 2020? Here is what you need to know.
Having weight loss surgery is not a decision to be made under impulse or a a quick and easy fix to your weight loss or health issues. It can be one of the best decisions of your life for your health and quality of life if you are not able to manage your obesity on your own.
Many studies show that health risks and issues related to obesity can get more sever over time. Health issues like diabetes, cancer, high blood pressure, heart problems, and sleep apnea are all serious medical issues that are closely related to obesity. Not every person that is obese will suffer from these medical conditions but it is proven that long term obesity will lead to poor health and mental health issues such as depression or low-self esteem.
Considering Weight Loss Surgery for the New Year can be not only a turning point for your obesity but a long term commitment that changes your life's journey. While for some dieting for weeks or months can bring little to no results for an extremely overweight person may have a hard time committing to diets or struggle with doing strenuous exercise due to size being a factor. Sometimes sudden exercise can even pose as a health risk when dealing with sever obesity. In these cases weight loss surgery is a perfect solution.
Most weight loss surgery patients admit to have trying diets in the past without any luck or major changes. Studies show that when a person suffers from sever obesity the chances of a diet having long term success is about 2%. Bariatric surgery becomes the only working solution for maintaining a healthy weight. Choosing bariatric surgery is in fact a process that is safer for morbid obesity because you are under the care and counsel of a certified medical professional that has determined bariatric surgery is the correct treatment for you and has the greatest likelihood for success based on your previous attempts at weight loss and current health condition.
When deciding on bariatric surgery it is important to seek and follow the advice and guidelines provided by your weight loss surgeon to ensure a safe and successful procedure. Before and after weight loss surgery you will be embarking on a new life journey that requires certain lifestyle changes and commitments for the rest of your life. These changes will be with your dietary intake of food and fluids and your daily exercise.
It is highly advised that you start getting regular physical exercise such as walking as soon as possible after surgery. The first year is not the only important time after surgery you must remain committed to your new lifestyle for the rest of your life.
Your dietary requirements will be to start at liquids and make a transition to purees and soft foods for the first several weeks. While gaining your bearings after surgery with walking you may want to increase your exercise to something more intensive such as jogging, swimming, dancing, or other activities that are approved by your physician. These lifestyle changes will become easier a time progresses.
You will become more comfortable with your new body and have the urge to eat less and do more with the new benefit of increased energy. It is important to focus on consuming low-fat and low-sugar food and drinks. Instead focus on a high vitamin and nutrient based diet so that your body can have a foundation for long lasting weight loss success.
This is not only a New Year's resolution but a new resolution for a lifetime. You will make life long changes but you will also gain a lifetime of lower health risks and a better quality of life. It is important to stay focused on your weight loss goals and not lapse to old habits that may cause you to regain all of your weight over time. Some patients that fail to stick to the specified guidelines after the gastric bypass or lap band surgery have seen the weight come back after time has passed because they were unable to stick to the life long commitment of a new diet and exercise routine.
Ways to keep you on track with your weight loss goals after surgery would be to download our Baritastic App or join our Las Vegas Bariatrics support group. We also offer FREE weight loss surgery seminars for even more beneficial bariatric information. Las Vegas Bariatrics also offers online communities for you to join where you can meet others on the same journey to health and weight loss.
A big part of continued success after weight loss surgery is planning time to exercise, and planning meals to assist in maintaining a healthy body weight while avoiding any medical complications. This will also give you a sense of accomplishment so you can live a longer happier life.
If you are considering a bariatric procedure in the New Year, submit your information on our contact form or call us at (702) 384-1160.