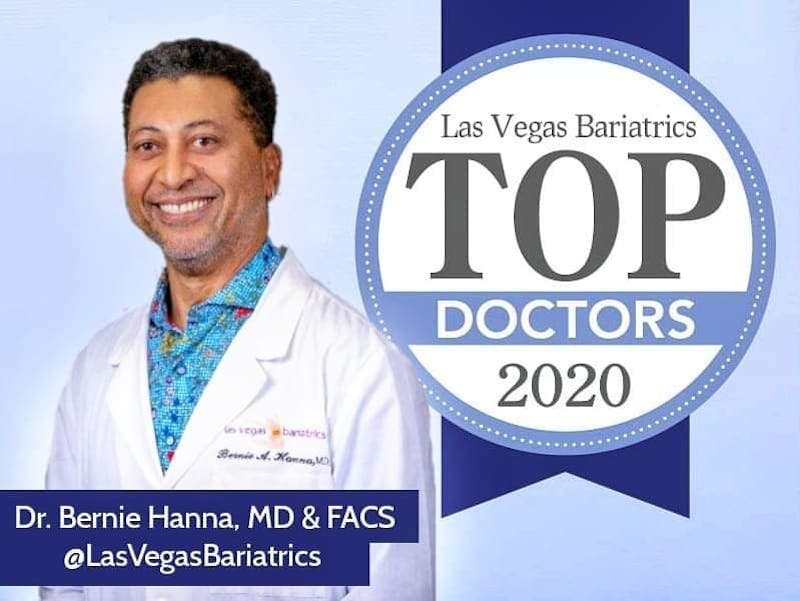 Dr. Bernadine Hanna MD is among the first in the state to achieve the new 2020 Top Doctors Accreditation for Bariatric Surgery
Putting together your personal health care team can be overwhelming. You ask your doctors, friends, family and colleagues for suggestions and carefully research your options. Health Care Quarterly has done the work for you with our 10th Annual Top Doctors.
They surveyed thousands of local physicians for their recommendations of doctors by specialty, selecting only those who received multiple nominations. They also opened the survey to the public for the first time ever with our Reader's Choice category. These honorees were reviewed by a panel of medical professionals.
The result is the most comprehensive listing of some of the top doctors you can find in the valley — each one checked against records with state medical boards to ensure that they are in good standing. This is the list you'll want any time you need to find a bariatric provider.
Dr. Bernadine Hanna, MD of Las Vegas Bariatrics Weight Loss Center in Las Vegas, Nevada is among the first in the state to achieve the new 2020 Top Doctors Accreditation for Bariatric Surgery.
Read the entire article and full list of candidates here
ABOUT LAS VEGAS BARIATRICS
The Las Vegas Bariatrics team of Top Weight Loss Surgeon's and medical weight loss professionals, weight loss coordinators, dieticians, and medical assistants will perform a set of thorough evaluations to determine which weight loss procedure is best for you. We will explain the benefits and risks of each procedure and help you make educated decisions regarding your treatments. Once you decide to go forward with treatment, we will be with you throughout the pre-surgery, surgery, and post-surgery phases to ensure that you feel safe, comfortable and well taken care of.
ABOUT DR. BERNIE HANNA
Dr. Hanna has extensive experience in several types of bariatric surgery along with a commitment to providing superior and compassionate bariatric care. Dr. Hanna received "Top Surgeon" honors in 2002, 2003, 2011, and achieved the "Top Doctor" award for 2006 and 2007. He is a diplomat of the American Board of Surgeons, a member of The American Society for Metabolic and Bariatric Surgeons, the American College of Surgeons, the American Medical Association, the National Medical Association, the Nevada State Medical Association, Clark County Medical Society, the Association for the Advancement of Wound Care and the Society of Laparoendoscopic Surgeons.
Dr. Bernie Hanna and his certified team are dedicated to creating the RIGHT weight loss plan for your individual needs and goals and providing you the tools and support to find success.
Sleeve Gastrectomy Surgery Gastric Band Surgery Hiatal Hernia and Acid Reflux Surgery Gastric Bypass Surgery Medical Weight Loss Obesity and Bariatric Surgery Revision Surgery Medical Tourism