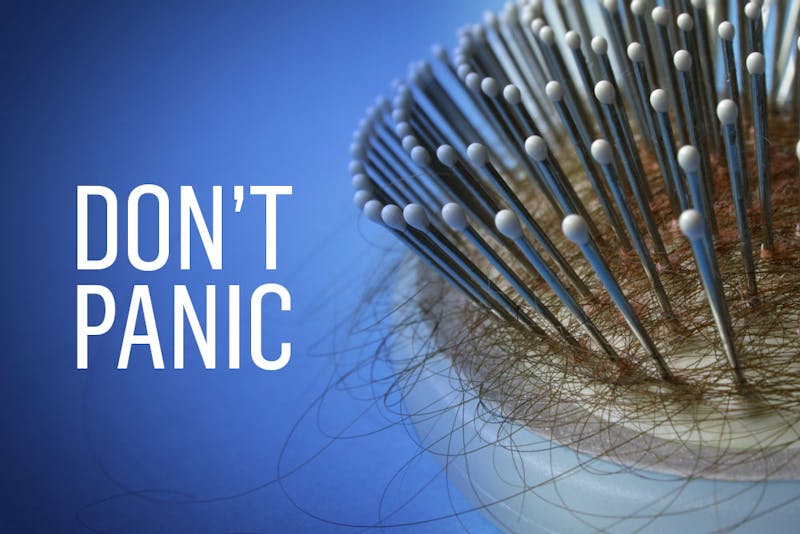 Learn what to do when experiencing hair loss after Bariatric Surgery.
Hair loss after bariatric surgery can be quite scary and may defer people away from choosing bariatric surgery. But, hair loss is not permanent, and the hair grows back with proper nutrition. Those who undergo bariatric surgery are more likely to experience hair loss than those who have undergone a Lap-Band procedure. It is because in bariatric surgery, the weight loss is quick, and there is a higher chance of nutrient deficiency in the body once the surgery is completed. But, in the Lap-Band procedure, the weight loss is gradual, so people experience less amount of hair fall.
But, it might be interesting to understand why Bariatric surgery hair loss happens and what you can do to prevent it. Researchers have found out that because the body starts to shift its nutrient usage to the vital organs after major surgery, other cosmetic functions like hair growth take a back seat. Even though the hair is indispensable for us, it is not something that is needed for survival. Thus, it causes hair growth to stop temporarily, causing hair loss. It is usually common during the first few months post-op, but as the body starts to adjust to the new changes, hair loss automatically decreases and eventually stops.
There is a misconception that hair loss after bariatric surgery is inevitable, and there is nothing that you can do to prevent it. Here are some of the simplest yet effective tips that will allow you to enjoy your new body without worrying about losing hair –
Protein is Important – Protein is recommended to those who are undergoing bariatric surgery. Protein is essential for the generation of new cells, including those that make up your hair. You need to take a minimum of 60 grams of proteins per day. Add protein to each of your meals to ensure that you are getting the minimum requirement. Some of the lean proteins that you can add to your meals include lean red meat, baked or grilled fish, skinless chicken, cottage cheese, protein bars, flax, chia seeds, low-fat cheese, and others. If you are a vegetarian, you can also have beans, quinoa, soy, and others to ensure you are getting your share of protein and the needed amino acids.
Don't Forget Your Vitamins – Vitamin deficiency can also cause hair loss. Thus, you need to have vitamin supplements to avoid such deficiencies. Vitamins can also promote hair growth and ensure that your hairs are full and healthy. You should start taking vitamins at least two weeks before the surgery. It will not only help prevent hair loss but will help with fatigue that is often associated with low vitamin content in the body.
Take Your Iron and Zinc Supplements – Iron is another micro-nutrient that is commonly associated with hair loss. If you are losing a lot of hair and consistently after months of surgery, you should have your iron levels checked. You must add iron-rich foods to your diet even before the surgery. Good sources of iron include egg yolk, red meat, leafy green vegetables, beans, legumes, peas, cereals, and others. Zinc supplement is also essential for the growth of your hair follicles. Thus, add food rich in Zinc to your diets such as red meat, poultry, and oysters.
Sleep Well and De-Stress – Apart from eating a well-balanced diet and getting all the vitamins and minerals, you also need to set a good sleeping pattern. De-stress and take care of your physical and mental health post-surgery.
Following the tips above will allow you to prevent hair loss after bariatric surgery. It is crucial to be prepared as even after preventive measures, hair loss might occur. But, remember yourself that it is normal, and you will soon see your hair returning in no time.
If you have questions about hair loss after bariatric surgery or are interested in weight loss surgery visit our contact page and send us a message with your weight loss goal so our team of weight loss professionals at Las Vegas Bariatrics can reach out and help you get started on your weight loss journey. Need a support group? Visit our bariatric support group on facebook!