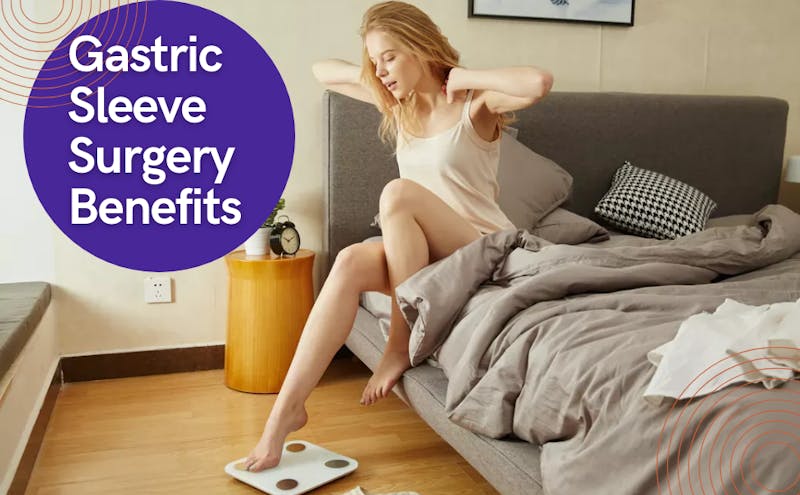 Gastric Sleeve Surgery Benefits
Obesity has become a silent epidemic that is taking over the globe in a very subtle yet deadly manner. Statistically it kills more people than Covid every year.
Obesity and being overweight are dreaded, but unfortunately, the lifestyle and food habits of most world populations have led to the situation we are in today. Surprising as it may sound, nearly 80 percent of men and over 70 percent of women globally are obese or overweight. In simple terms, the body mass index of more than 25 is considered overweight, and over 30 is described as obese.
There is an ocean of information on the internet, and just about everyone prefers how one can lose weight through exercise, weight management techniques, diets, and so on. However, it does not always work out well with most people who try it out, primarily because of a lack of determination, consistency, and will power. Our body plays tricks with us to get back to earlier routine, and it drains your determination midway through the weight loss efforts.
In some morbid obesity cases, gastric sleeve surgery is recommended as it helps bring positive changes in life without any major side effects. With that said, not everyone is a candidate for gastric sleeve surgery, and only a doctor can decide that after a thorough check-up and medical screening. It is a bariatric procedure that results in weight loss and is done by removing nearly 70 to 80 percent of the stomach. It has quickly become one of the most prescribed and performed bariatric procedures globally. Now, let us delve deeper into the benefits of gastric sleeve surgery.
Weight Loss
One of the immediate and obvious benefits of gastric sleeve surgery is that it helps to eliminate around 60 to 70 percent of the extra body weight. While other weight loss methods may have failed you, rest assured gastric sleeve surgery would definitely prove to be fruitful.
Curb Hunger
After the gastric sleeve surgery, the stomach becomes considerably smaller and shaped like a banana. The patient will feel fuller quickly, and the urge to eat often would go away due to a smaller stomach. Moreover, the portion of the stomach that releases hunger-inducing hormone Ghrelin is removed as well. It helps in curbing hunger and ensures you stay disciplined with your food habits.
Improved Quality of Life
A big part of Gastric Sleeve Surgery benefits is you will look better, feel more confident, and have more energy to do things and engage in activities you couldn't do before. Your perspective on food and life would differ vastly from what it was, and it would infuse a sense of freedom, confidence, and mental strength.
Remission of Obesity-Related Diseases
In many cases, it has been reported that the patients after the gastric sleeve surgery and improved lifestyle and food habits tested negative for many of the diseases they had earlier. Removal of unwanted fat and lifestyle changes aids in remission of obesity-related diseases like diabetes, blood pressure, hypertension, sleep apnea, fatty liver disease, hyperlipidemia, and more.
Minimal Side-Effects
While it is normal to be under constant supervision and restrictions in terms of movement, activities, and diet after a bariatric procedure, there are no major side-effects in gastric sleeve surgery. It is a much-preferred surgery over the gastric bypass and gastric band surgery when the candidate is suitable for the procedure. When the patient follows the prescribed diet, restrictions, and limitations after the surgery, there are minimal to no side-effects of gastric sleeve surgery in the long-term.
These are the few major gastric sleeve surgery benefits. It is a weight loss surgery that is highly recommended for morbidly obese people. It is best to consult your doctor to understand with clarity if you qualify for bariatric surgery. Going for surgery is better than living with weight-related health issues, low self-esteem, and reduced confidence.
Are you interested in these gastric sleeve surgery benefits? Consult with one of our weight loss professionals at Las Vegas Bariatrics and start your weight loss journey to a healthier version of you!
Already a bariatric patient seeking more online outlets for support on your weight loss journey? Join our facebook group!