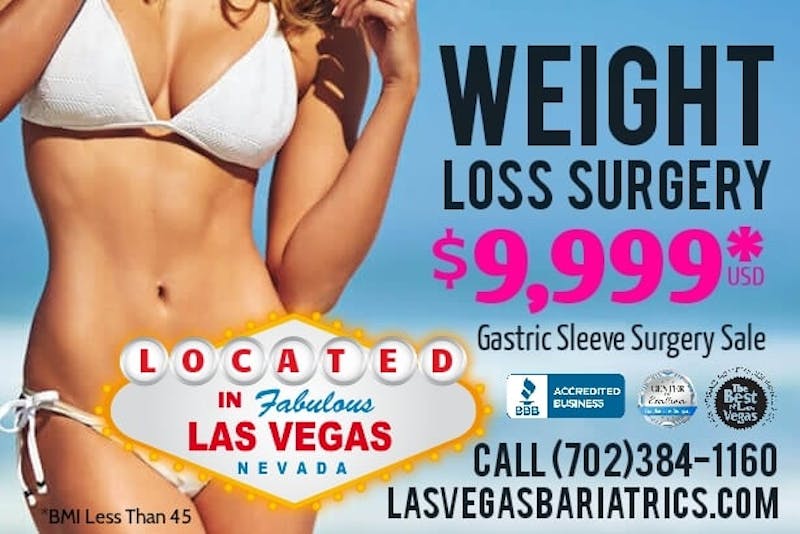 Weight Loss Surgery Sale is happening ALL Summer Long!
Finding cheap weight loss surgery with a reputable doctor can be daunting for most people. Many people will travel to places like Las Vegas for the opportunity to focus on self care while also taking a vacation. Not to mention Las Vegas weight loss surgery cost is a great deal compared to most places in the United States. You can also enjoy the luxuries Las Vegas has to offer while on your trip making your weight loss experience a 5 star VIP treatment fit for a celebrity.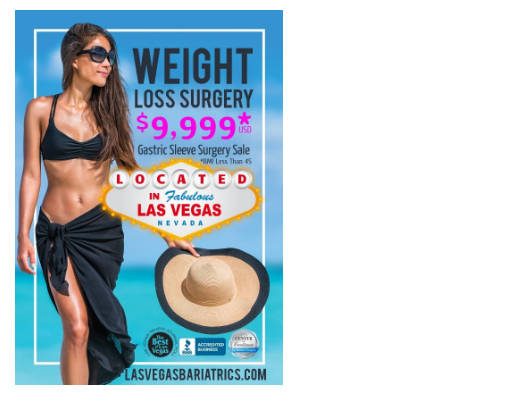 Las Vegas Bariatrics prides ourselves in providing TOP medical weight loss services that focus on the entire weight loss spectrum for each patient individually so that they can meet maximum weight loss potential while maintaining the highest level of health possible.
Our Las Vegas Bariatrics weight loss surgery sale is perfect for anyone that has been considering weight loss surgery because all other weight loss methods have failed or someone suffering from chronic illness like type 2 diabetes, sleep apnea, heart disease, gastric issues, or high blood pressure.
If you or someone you know are interested in getting weight loss surgery and have a BMI of less than 45 you may qualify for our weight loss surgery sale! We are currently running our lowest sale of the year to all qualified patients in the United States. Visit our contact page to schedule an appointment and get started on your weight loss journey with Las Vegas Bariatrics.
Our office takes Covid-19 seriously and offers telemedicine to help encourage safe social distancing. If you have tested positive for Covid you are still eligible for weight loss surgery but may be required to take extra precautions ordered by our physicians. Please notify us if you are experiencing any symptoms of illness so that we can properly advise you on what to do.
If you would like to join our bariatric support group to get to know more about our bariatric community visit us on facebook.