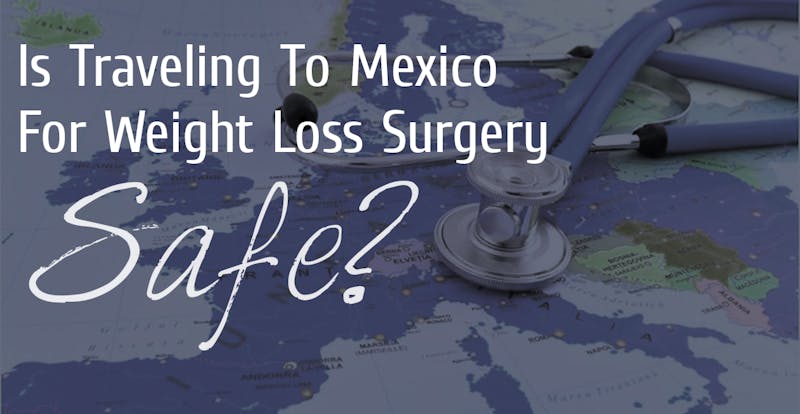 Risks of Traveling to Mexico for Weight Loss Surgery
The rising cost of medical treatment and services in America is forcing people to look for a solution elsewhere. Mexico is one such country that is gaining popularity for offering relatively cheaper medical services. Even though there are a few procedures that one can easily get done in Mexico, for others, it might not be suitable such as weight loss surgery. The low cost of bariatric surgery in Mexico, which is almost half of that in America, seems like an attractive option for those who are unable to pay for the surgery on their own or those whose insurance does not cover such surgeries.
Since bariatric surgery is a life-changing decision, one needs to consider other factors apart from the cost to ensure that the surgery is successful. Here are some of the top reasons why you should avoid traveling to Mexico for weight loss surgery.
No Consistent Standard of Care
To understand how your medical experience will be when traveling to Mexico for weight loss surgery, you need to understand what standard of care means. In America, there is a federal health standard that all medical professionals and healthcare providers need to adhere to. It means that those who do not follow the safety and quality standards can be penalized. But, the standards for Mexico are different from that of America, and its standard of care is also different. Most healthcare professionals in Mexico do not have access to modern equipment and technology as those in America. Thus, what might be excellent care according to the Mexican standard might be poor in the United States.
Untimely Surgery can be Dangerous
In America, there is a certain accepted guideline to determine who is eligible for weight loss surgery. There are two categories of people that are considered to be good candidates for this surgery –
The candidate should have a mass body index of 40 or higher than that. Or, their weight should be more than 100 pounds overweight.
Their body mass index should be 35 or higher. They also need to suffer from a minimum of obesity-related conditions.
However, when traveling to Mexico for weight loss surgery healthcare facilities do not follow the same criteria and are not very strict. It means they would allow weight loss surgery even if the person does not need it or does not qualify for it, leading to a number of complications.
Higher Risk of Complications
Obesity is often followed by a number of chronic diseases such as blood pressure, breathing disorders, heart diseases, diabetes, and others. These need to be carefully monitored before, during, and after the surgery. Americans are also not immune to a number of viruses and bacteria found in other countries. It can cause serious complications during travel. Immediate travel after bariatric surgery can also lead to pulmonary embolisms or deep vein thrombosis. Even though bariatric surgeries are becoming invasive, they are still surgery, and any complication can be quite fatal.
No Continuance of Care
Bariatric surgery requires continuous care for at least a few weeks. It is not possible to quickly lose a lot of weight, and one needs proper preparation and counseling along with post-surgery care to ensure that the weight remains off. When traveling to Mexico for weight loss surgery, you might not have that direct interaction with their medical professionals, dieticians, behavior modification counselors, and mental healthcare professionals for further support.
For successful weight loss surgery, you might have to undergo a few procedures over the years. You also need the support and attention of qualified surgeons and staff on your side. Thus, it is best to opt for it in America, where you can take advantage of the modern surgery tools and procedures to get the result you are looking for.
If you are interested in getting affordable weight loss surgery in America send Las Vegas Bariatrics a message on our contact page and one of our certified weight loss professionals will reach out to you.