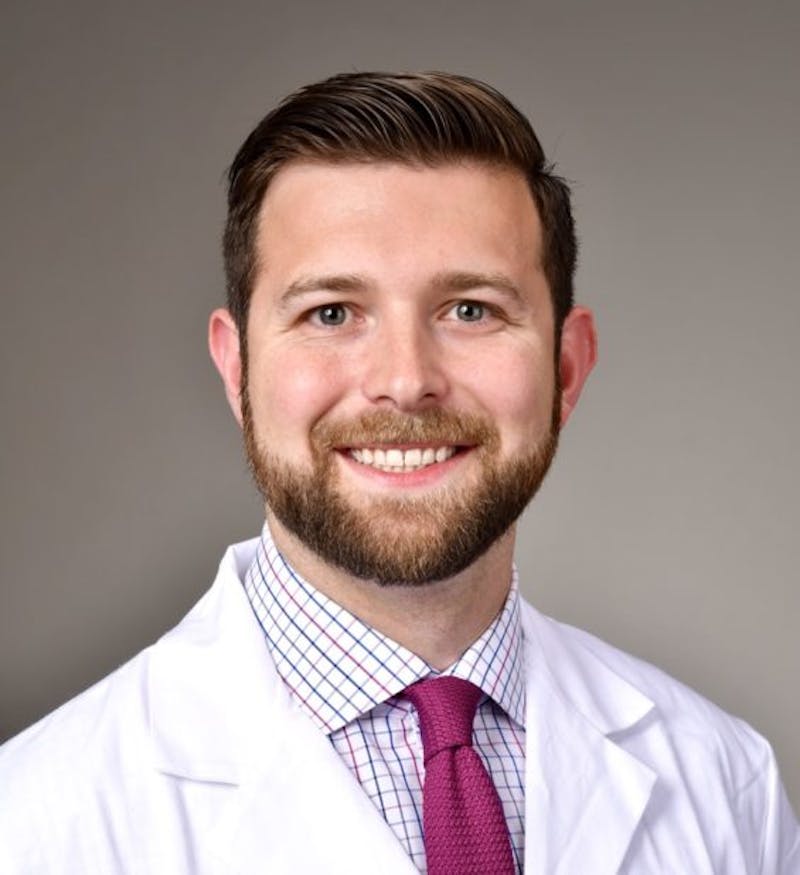 Dr Morgan Pomeranz Former GME resident returns to MountainView Hospital
After completing his General Surgery Residency at the Sunrise Health Graduate Medical Education Consortium, and a fellowship out-of-state, Dr Morgan Pomeranz, MD, chose to return to the Las Vegas area as a Bariatric surgeon.
"If I had to do my residency again, I would still choose to go to Sunrise Health" Pomeranz said.
From the moment a graduate joins an HCA Healthcare residency or fellowship at MountainView Hospital, they are mentored by a dynamic network of physicians who are focused on teaching them to provide the exceptional, compassionate care their patients deserve. These programs are led by accomplished faculty, set under rigorous standards, and tailored to provide extensive training for the next generation of physician leaders.
"I chose to move back to Las Vegas because I love the city" Dr Morgan Pomeranz said.
Las Vegas is a dynamic and thriving city with a diverse population. From world-class entertainment and headlining concerts, to world-class shopping and some of the best restaurants in the world, Las Vegas is truly a city that never runs out of ideas!
When asked to give advice to current Sunrise Health GME residents, Dr Morgan Pomeranz says to get as much exposure as you can and make sure you find something that you genuinely love.
Dr Morgan Pomeranz's favorite part of his specialty is the positivity that it brings.
"We have happy patients and we see dramatic results very quickly" he said. "Bariatric surgery is of course challenging, but it's also extremely rewarding and has a spectrum of complexity to it."
Dr Morgan Pomeranz is board-certified by the American Board of Surgery. He is fellowship-trained in advanced minimally invasive foregut and Bariatric surgery. With hundreds of surgeries under his belt he comes back to Las Vegas with lots of experience in all Bariatric procedures.
"Bariatric surgery is more than a procedure; It's an investment in your patients."
More of this interview is available Here
Dr Morgan Pomeranz has been a wonderful edition to the Las Vegas Bariatrics team and is here to help you along with your weight loss journey.