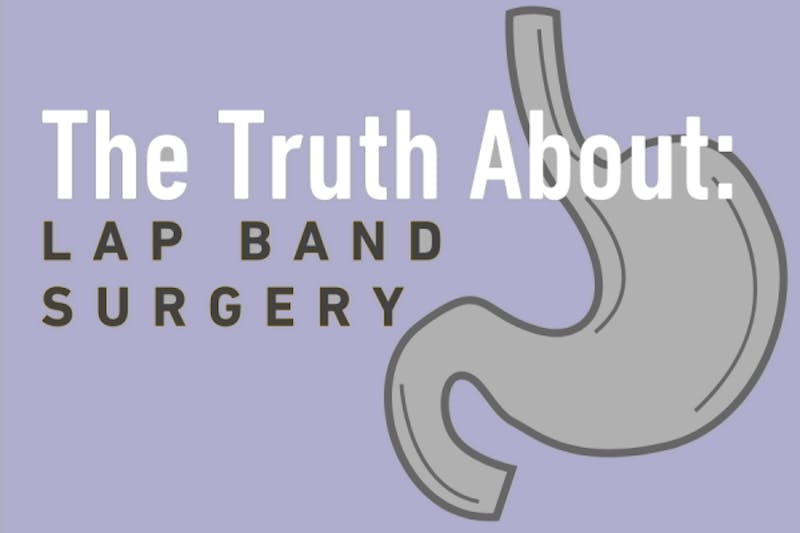 What to Expect Before and After Your Lap Band Surgery – Everything You Need to Know
You have discussed all your options with your doctor, and have decided to undergo lap band surgery. It may seem like the best option for you currently and would be a great step towards your weight loss journey. There might be plenty of questions going through your mind, such as how you should prepare for the surgery, what results you can expect, and what you should do during the recovery time. Here are some of the things that you should expect before and after a lap band surgery –
Months and Weeks before the Lap Band Surgery
Before you undergo lap band surgery, you will have to undergo certain medical tests and appointments with your doctor. In addition, you will also need to make significant lifestyle changes even before the surgery for long term benefits. We understand that it can be difficult for you to lose weight. Otherwise, you wouldn't have been undergoing weight loss surgery, but your doctor will discuss some important points o help you lose some amount of weight before the surgery. It will not only help you lose weight, which will be good for you in the long term, but it will also lower any surgical complications. Some of the recommendations by your doctor will include –
Avoid processed food, fried foods, and fast foods.
Eliminate high-carbohydrate foods like potatoes, bread, pasta, rice, cakes, cookies, and anything with a high amount of sugar in it.
Eat small portions of lean protein, vegetables, and fruits.
Drink protein shakes every day.
Switch to low-fat or fat-free dairy products.
Drink a lot of water.
Avoid alcohol.
Quit smoking.
Start to eat slowly so that you can recognize the signs of fullness and then stop eating.
Take vitamin or/and mineral supplements daily.
Start some light exercise daily.
Even though the above list might seem difficult to follow at first, it will help you reduce body fat and also the size of your liver to lessen the chances of complications. When you lose a little weight before the surgery, you will heal much faster and get used to the new diet that you need to follow after the lap band surgery.
Few Days before the Lap Band Surgery
If you are working full-time, it would be a good idea to take a few days off after the surgery to help you get used to your life after the procedure. If you are a stay-at-home parent, make sure that you have someone to help with the kids and other household chores since you will need to focus on yourself at least for a few days after the surgery.
Before the surgery, you would be put on a pre-operation liquid diet and stock up on post-operation foods. You are most likely not be able to eat or drink anything about 12 hours before the Lap Band Surgery.
Immediately After the Lap Band Surgery
After you wake up from the surgery, you will have a few small incisions in your abdomen from where your doctor has secured the lap band. There will also be a small port in the abdominal wall using which the doctor will adjust the gastric band. You will have to stay in the hospital for about a day or two and will be given medication for the pain or any discomfort that you might experience. You will have a restricted diet after the surgery and will only be able to consume a small amount of liquid, before progressing to soft foods. You might experience indigestion, nausea, vomiting, and constipation as side effects, but as your body recovers from the surgery, these should go away on its own. You can return to work after a week of the surgery, but it may take about a month to resume any physical activity.
Weeks and Months after the Surgery
After a few weeks, you will have an appointment with your doctor to have the first lap band adjustment. Your doctor will inject saline into the port to tighten the band. It will help you control how quickly the food will move into the lower part of the stomach and make you feel full. You will have to undergo a few adjustments before you reach a plateau, and these are usually painless.
Weight loss after surgery will be about two to three pounds every week. But, with time, it will slow down and will be only about a pound a week. You can expect to lose on an average of about 40% of your excess weight within the first year after your surgery. You can expect to lose about 10 to 20 percent the year after that. Your doctor will be able to help you estimate how much weight you can lose in total through the surgery and proper diet post-surgery. Remember that lap band surgery does not offer guaranteed results if you do not work hard for it. Thus, make sure that you follow a strict diet and exercise daily to maximize your weight loss and enhance your lifestyle.
If you are ready to change your life and lose your excess pounds for good, contact the weight loss surgery Las Vegas offices of Dr. Bernie Hanna today by calling (702) 384-1160 or by clicking here. If you are not a Lap Band candidate, Dr. Hanna might be able to help you by performing another type of bariatric surgery, such as Gastric Bypass or Gastric Sleeve in Las Vegas. In addition, he performs secondary weight loss surgery and is regarded as a top Las Vegas revision bariatric surgery provider.