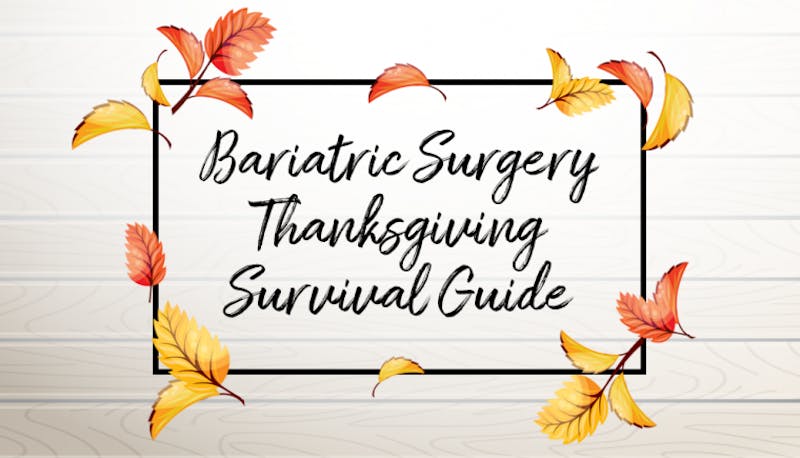 The Do's and Don'ts After Bariatric Surgery During The Holidays
Staying on track with your weight loss dietary goals during holiday celebrations and festivities may seem difficult for many, especially when Thanksgiving is an event designed solely around eating as much as possible. After bariatric surgery you may face confusion on what can and cannot be consumed.
We must remember it's a rough holiday for everyone and you are not alone, with the average American gaining 7 to 10 pounds between Thanksgiving and Christmas.
During this time of year meal-planning can become more challenging if you've recently had weight loss surgery, so we've put together this easy-to-follow after bariatric surgery guide to help put your put your mind at ease this Thanksgiving.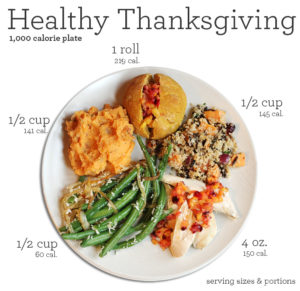 Now you can spend more time enjoying friends and family and less time worrying about overeating, dumping syndrome and other gastric issues.
THINGS TO REMEMBER
Whether you neglect your doctor's rules or strictly adhere, after bariatric or gastric bypass surgery one of the most important things to do is at least take the right approach to the big meal using these simple guidelines:
Protein first! Be sure to focus on eating protein-rich foods that are available and eat them before others, with vegetables being 2nd and starches coming last. Consider pre-gaming with a protein/nutrition shake before your Thanksgiving meal to start out ahead. Pass on booze or sugary beverages. It is highly recommended to avoid consuming alcoholic or sugary and caffeinated beverages with your meal, but be sure to get plenty of water/liquids. Keep moving! Add some type of movement or exercise as part of your day. Start a new Thanksgiving tradition for yourself and invite others for a walk or a little dancing before and after your meal. Eat small plates, slowly. Try to make small plates and take time to slowly enjoy your meal. Creating a balanced, portion-controlled plate is essential to keeping you satisfied without any regrets or symptoms from overeating. Lastly, be careful with the leftovers and encourage other guests to take them home. You can't be tempted by food that is not there so get rid of it to prevent overeating after your meal.
These after bariatric Thanksgiving guidelines should help assist you in enjoying your holiday meal without all of the dietary stressors. If you have any questions about what you can and cannot eat during Thanksgiving you can consult your nutritionist to help answer any dietary questions.
To get more information on weight loss surgery you can visit our contact page and we will provide you with a weight loss surgery consultation by our top Bariatric Surgeon in Las Vegas, Bernie Hanna.
Need weight loss support before and after bariatric surgery? Join our Facebook Support Group!